Shipping & handling included for all online orders to continental US
Due to increased lumber cost, we have adjusted our pricing. We continue to monitor lumber availability and cost, and will adjust when appropriate.
Whether watching the buds turn to leaves and flowers in the spring, enjoying an evening with friends and family in the summer, or seeing the leaves change colors in the fall- these beautiful, custom built Michigan Adirondack chairs are the perfect way to relax and enjoy the beauty that our great state offers!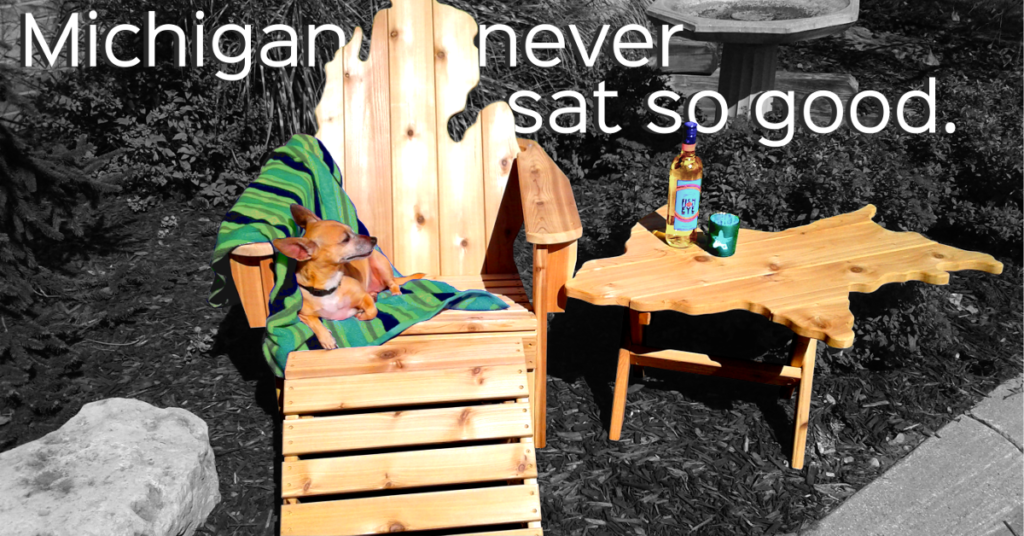 At MAD Chairs, we believe in the majesty of our Great Lakes State. Whether exploring the U.P. or lower mitten our nation's natural beauty that inspires us to develop these hand built, custom cut Michigan-Shaped Adirondack Chairs for people, just like us, that love nothing more than breathing in the outdoors of our fresh water state.